Join senior historian of the Pabst Mansion, John Eastberg in a presentation of his new book, "Pabst Farms: The History of a Model Farm" at Boswell Books on Tuesday, December 30th. The event will start at 7:00pm at 2559 N. Downer Avenue. Mark it on your calendar!
From the UW-Press webpage: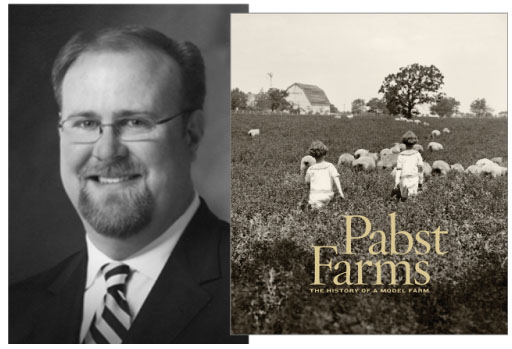 Pabst Farms
The History of a Model Farm
John C. Eastberg
Foreword by James C. Pabst

The great brewery family's innovative farm

Although the Pabst name is world-famous for its ties to the brewing industry, Fred Pabst Jr. balanced his duty to the family brewery with his love of land and livestock. In 1906, he began purchasing large parcels of land near Oconomowoc, Wisconsin, to create one of the most important model farms in the United States. Employing the latest advances in American and European agricultural theory, he organized a sustainable farming operation that provided all that was necessary for his selfsufficient farm.

From the construction of new farm buildings to the selection of diverse livestock, Pabst carefully considered every detail of his landmark farming operation. Hackney and Percheron horses were the mainstay of Pabst Farms until the popularity of the automobile quickly made horse breeding for carriages and wagons a thing of the past. Undaunted, Pabst transformed his 1,400-acre farm operation to focus solely on the development and breeding of award-winning, high-production Holstein dairy cattle. This is the story of how one family made their mark on Wisconsin's dairy industry, but also of the Pabst family's life on the farm and their efforts to bring the Pabst Brewing Company through the dark days of Prohibition with the development of a revolutionary cheese product, Pabst-ett. Pabst Farms: The History of a Model Farm showcases Wisconsin's dairy history at its best and is illustrated with hundreds of photographs from the Pabst family's private archives.