The Riverwest 24 bike race starts on Friday but the hardcore riders of yesteryear competed in a grueling six day race.
According to an article in the Milwaukee Journal of February 26, 1939, the first professional six-day race in the United States was held at the West Side Roller Rink in August 1880. Those early races were ridden on the large wheeled Columbia "specials" with front wheels 60-inches in diameter. E.M. Hicks of New York won that first race after riding 72 hours over six days and covering 656 miles. The professional sport did not gain interest in Milwaukee at the time due to the focus of the Milwaukee Bicycle Club on recreational rides instead of racing.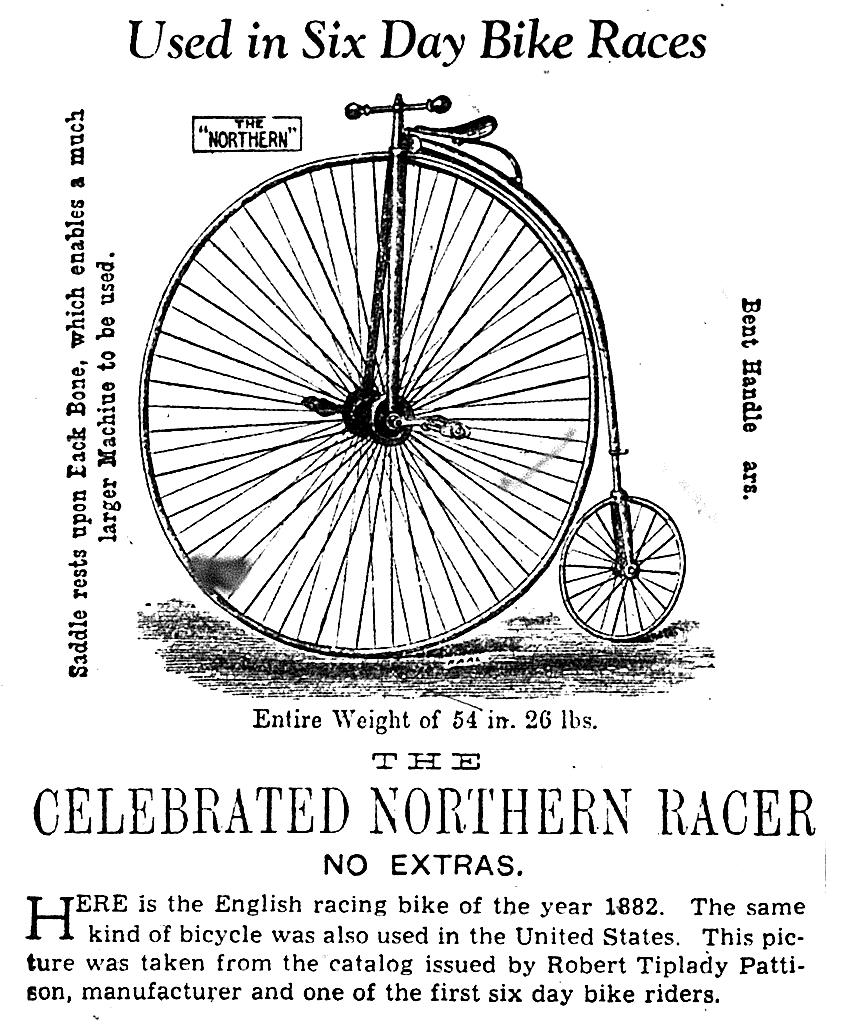 The Eagles Club sponsored the first modern race in 1931 from 9pm on January 6th until midnight on January 12. New York City had already been holding these races for twenty years prior so it was becoming a national sport with its own circuit. Ten two-man teams raced in twelve hour shifts over the six days on a specially built track in the Auditorium. At intervals there were sprints which gave points to the teams but otherwise it was a solid grind of pedaling around the track.
Governor Phil La Follette was on hand to fire the starting gun. Sellout crowds came over the weekend to see the cyclists and cheer on the teams. The Canadian-Irish cycling team of Torchy Peden and Polly Parrott won the race after cycling 2,367 miles and gaining a total 1,079 dash points over the six days.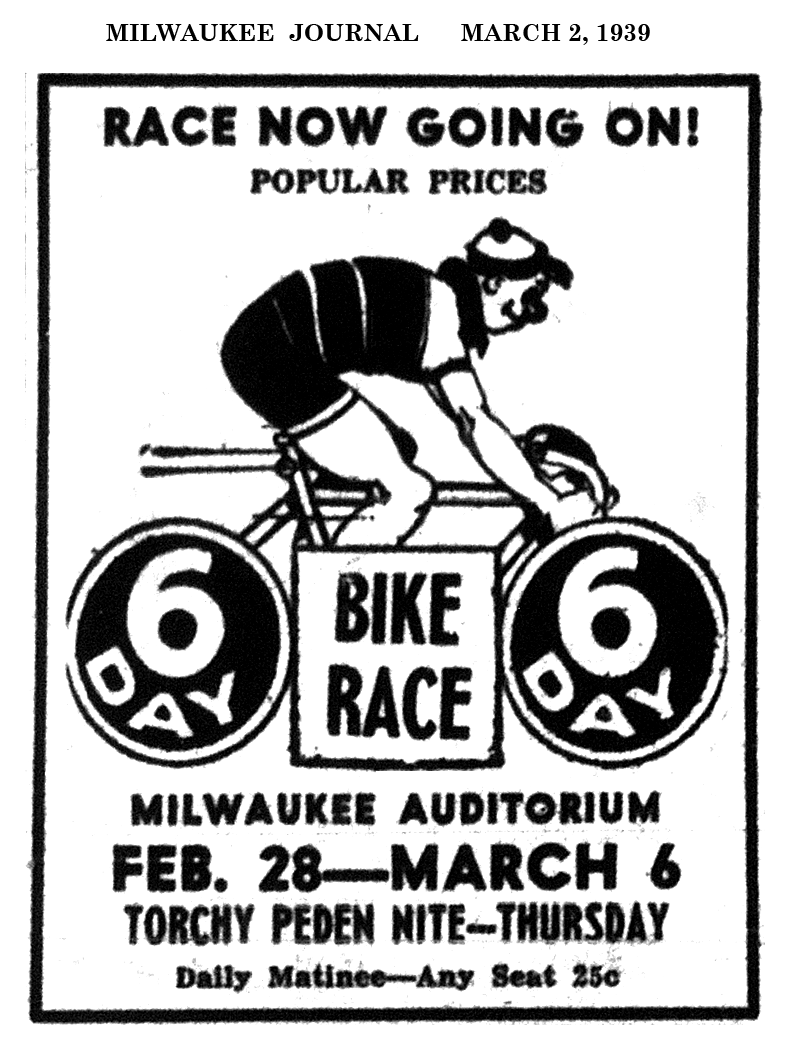 The race series was successful enough to continue as an annual event for many years and was part of a nationwide circuit. By WWII, the popularity of the races dwindled and it eventually disappeared.