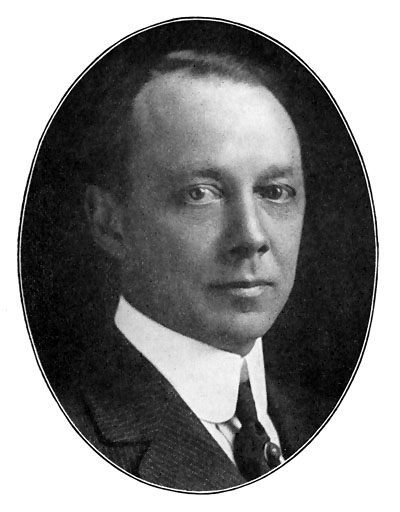 Milwaukee has had its share of architects with german heritage who have helped to shape the style and development of the city. Herman Weis Buemming worked for the most part in the early part of the 20th century designing many commercial buildings and homes which remain as part of the landscape. His hand is seen most densely in the downtown area between 3rd Street, Plankinton, Kilbourn and Wells Street. In that area, three of his buildings remain; the Pietsch Building at 826 N. Plankinton, the Chalet at the River across the street at 823 N. 2nd St. and the Watkins Building at the corner of 3rd and Kilbourn. A few others still stand nearby on West Wisconsin Avenue although their appearances have been much changed.
His buildings remain because they are utilitarian enough to be adapted to changing purposes. The Chalet at the River was originally a furniture manufacturing and sales company and has since been re-purposed to apartments and stores. The buildings are sedately commercial in style without extra terra cotta ornamentation that was in vogue at the time. Because of the lack of ostentatious style they are easy to overlook but that is part of their strength. They are built solid with a reinforced concrete structure that withstands the passage of time.
Herman was the first son of German emigres, Julius and Charlotte Buemming, born in Toledo, Ohio on September 5, 1872. Julius was a salesman who came to America in 1868. The family eventually settled in Milwaukee in 1884 when Herman was 12 and there the parents had two more children; Carl W. and Charlotte.
After Herman graduated from the Sixteenth District School in 1888, he apprenticed for a short time as a draftsman with Charles A. Gombert and then became a head draftsman at Pabst Brewing Company. In 1891 he enrolled as a "special student" at Columbia University architectural school in New York City where he studied for three years. After leaving Columbia he worked as a Superintendent until 1896 in the office of well known New York architect, George P. Post who designed many famous Beaux Arts style buildings in New York but also designed the Wisconsin State Capitol.
In December 1896, Herman returned to Milwaukee with enough experience to start his own business in partnership with Gustave Dick. They worked together until 1907 and designed buildings such as the former Century Hall on Farwell near North Avenue and the Otto Pietsch building at 826 N. Plankinton. He also designed his own "honeymoon house" at 1012 East Pleasant Street in 1901 where he lived with his wife, Gertrude after they married on April 27th. The following year their son, John Durr Buemming was born.
When his partnership with Gustave Dick dissolved in 1907, Herman spent some time traveling in Europe and working on his own designing homes and buildings such as the Watkins Building which stands on the southeast corner of Third and Kilbourn and the Chalet at the River (formerly CW Fischer Furniture store) at 823 N. 2nd Street. He eventually partnered with Alexander C. Guth in 1918 and they worked together until 1927. Together they designed buildings such as the Bartlett Building at 176 W. Wisconsin Avenue which still exists although its exterior was modernized in 1983.
Once his son John graduated from the University of Pennsylvania in 1926 and was ready to start working in the family business he was under pressure to succeed as his father had. The pressure along with health problems led John to commit suicide in 1933 at the family home. At a time when the Great Depression was at its peak and when commissions were very difficult to find, Herman most likely felt extreme hopelessness over his son's death. During the period between the stock market crash in 1927 until 1934, only one large building designed by the architect was built. He continued to work in his own practice for several years until 1939.
His final partnership was formed in 1939 with Clarence W. Jahn and lasted until Herman retired from practice in 1943, possibly after the death of his partner in December. One of the buildings they designed was the Abbotsford Apartments at 722 N. 13th Street which has since been bought by Marquette University and converted to student housing. Herman died after a short illness on April 17, 1947.
Sources:
Building Age, May 1906, p. 145, "Competition in $6500 Houses; Second Prize Design"
Milwaukee Journal, April 17, 1947, Obituary, p. 24
American Institute of Architects online archives
Milwaukee Historic Preservation Commission files