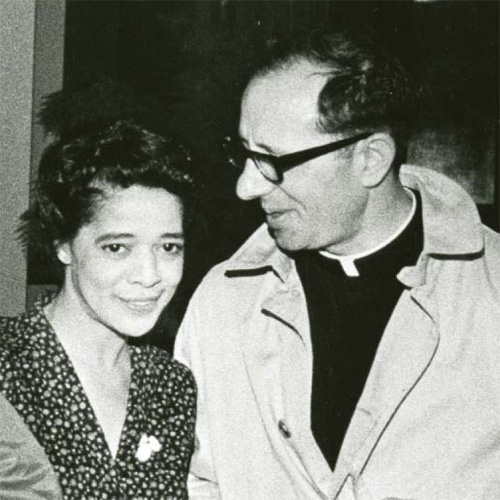 The Milwaukee Public Library will have a screening of when James Groppi, Vel Phillips and William Tisdale (Metropolitan Milwaukee Fair Housing Council) were interviewed on a 1984
Public Conference
Open Housing Marches and Ordinance retrospective.
Public Conference was MPL's weekly public affairs show on TV6 from 1956 to 1985.  Retired librarian and Public Conference moderator Richard Swearingen will briefly share his memories of interviewing Groppi and Phillips.
Register
online
or call Ready Reference at ATlantic6-3011 (286-3011).  If the attached flyer doesn't open, here's the program info.
James Groppi & Vel Phillips Open Housing Interview
Saturday, July 7th, 2:00 p.m.
Centennial Hall Loos Room
733 N. 8th St.
Free street parking on Saturday, but time limits apply (most spots are 2 hrs.).